Our goal is to create better hotels
Midstar Hotels AB
Midstar Hotels AB was founded in April 2015 by Midstar AB together with Alecta, Kåpan, PRI Pensionsgaranti and Riksbankens Jubileumsfond. Currently, Midstar Hotels AB owns 28 hotels; 16 in Sweden, 8 in Norway and 4 in Denmark, with a total of 4 683 rooms.
Midstar AB
Midstar AB is an asset management company focused on hotel real estate investments. The company was founded in January 2008 and invests in existing hotels in the Nordic region. The company's goal is to "create better hotels" by acquisition, management, active ownership and continued development of the hotel properties through value enhancing activities. The management of Midstar is made up of Peter Tengström, Ola Stendebakken and Marc Henriksen, who combined have more than 70 years of experience in the hotel and real estate industry. Their background covers transactions, financing, project management, business development, hotel management and hotel brand development in companies such as Aareal Bank, Rezidor, ADIA, Pandox, HVS, IHG and Host Hotel Eiendom AS.
Midstar is a long-term hotel real estate company with extensive experience in the hotel industry. Midstar is actively looking at hotel investments to build a well-balanced Nordic hotel real estate portfolio.
Business hotels in metropolitan and growth areas throughout the Nordic region, Germany and the UK
Repositioning opportunities in established regional or primary markets
Investments where our industry knowledge makes a difference for the development of the underlying hotel business
"Hotel ownership requires industry knowledge and the ability to develop the hotel operation in cooperation with the operator to meet the guests' future needs."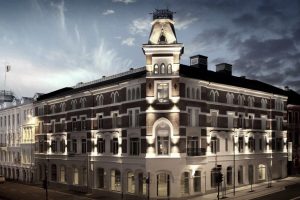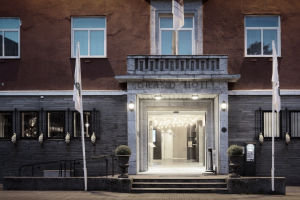 We perform a rigorous analysis and a comprehensive review of the property and hotel business. We evaluate the investments needed and the extent to which the hotel utilizes its potential.
Together with the operator, we set up a short and long-term plan for developing the business, building on strengths, managing challenges and creating opportunities.
"When the property owner and hotel operator share values and long-term objectives, only then can the property achieve its full potential."
Henrik Molin - Ordförande
VICE VD/FINANSCHEF VACSE AB
Assur Badur
Head of legal, Alecta Fastigheter AB
Anna Wiman
Senior Portfolio Manager, Kåpan Pensioner
Björn Olsson
Finance Director, Riksbankens Jubileumsfond
Peter Ragnarsson
Head of Alternative Investments, PRI Pensionsgaranti
Hotel operators who value a landlord with industry expertise and dedication, that takes responsibility for the long-term profitability and sustainability of the business. We also have close relationships with suppliers, construction and planning, from architects to municipalities.
Midstar AB | Visiting address: Kungsgatan 35 | 111 56 Stockholm | Sweden | Postal address: Box 3633 | 103 59 Stockholm | Sweden
For us Midstar AB (publ), company reg. no. 556954-4223, Midstar Hotels AB company reg. no. 559007-7979 and our affiliates it is important to be transparent in how we process personal data. All processing is carried out in accordance with GDPR. Please contact us at gdpr@midstar.se if you have any further questions regarding how we process personal data or if you would like to make a request.